The PropertyTRAK operates as a single point of access for directors, maintenance crew, engineers, technicians, and other staff, allowing them to:
For large institutions, it's not uncommon to have hundreds of locations in a state, region, or national that must be watched over by a centralized facilities director, complicating the picture enormously. Collecting and maintaining all of the data about those assets can be an insurmountable task.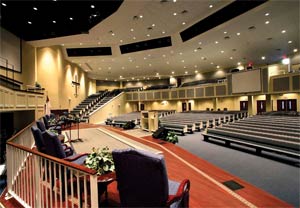 PropertyTRAK transforms any facility's fragmented information into one organized, easily accessible solution for intelligent management.
Without reliable instantaneous access to information, organizations understand that they are not as efficient as they could be and are exposing themselves to risks of significant losses of time, productivity, money, and corporate goodwill among others.
It is the responsibility of the religious institution to be good stewards of the resources they are provided by their membership.
Not sure your church has enough assets to warrant PropertyTRAK
 Ask yourself how many of these items your church has:
Furniture
Restrooms
Garage
Boiler Room
Fire Extinguishers
Conference Rooms
Food Services
Sound Systems
Events to set up
Electrical systems documentation
Playground equipment
HVAC system
Parking lot
Roof
Outdoor lighting
Landscaping
Sports facilities
Handicap access routes
Elevators
Vehicles
Every one of those items has, at the minimum, some form of regularly scheduled inspection and/or maintenance. Every asset needs tracking and can potentially require break down corrective maintenance as well.
Why would you leave the maintenance of your resources to a spread sheet, post-it notes and phone calls?